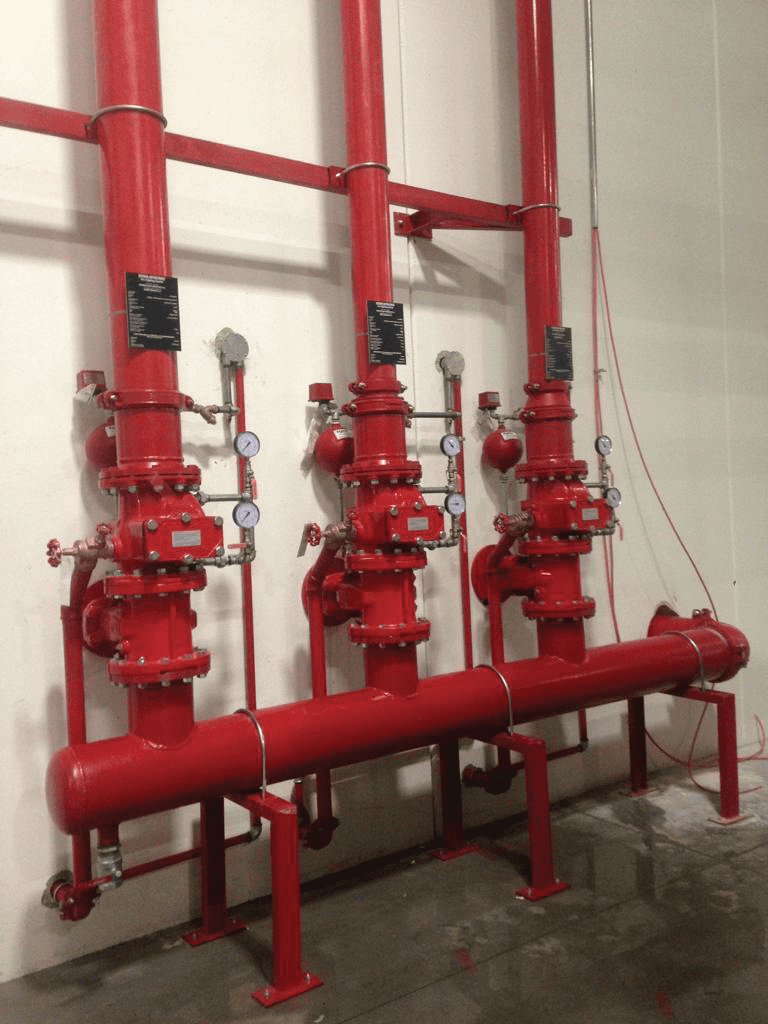 Fire Fighting
TEKNO FIRE takes pride in every Installation .
TEKNO FIRE provides a Turnkey Solution (Consultation, Design, Installation, Testing & Commissioning and Maintenance) systems to manage fire risk as well as a turnkey approach to fire protection
Fire Sprinkler System
Fire Sprinkler System
Fire Extinguishers
Fire Suppression Systems
Fire Pump Systems Installation and Calculations
Fire alarm system and Pump system panel
Fire alarm system and Pump system panel
Fire alarm system and Pump system panel
TEKNO FIRE Provides Turnkey Solutions (Design, Installation, Supervision, Testing & Commissioning and Maintenance) of all Fire Systems. We supply the following firefighting products & Equipment:
• Automatic Sprinkler System
• Clean Agent Fire Suppression System
• Dry / Wet Riser System
• Fire Hose Reel System
• Fire Nozzles, De-icing nozzles
• Fire Brigade Equipment
• Foam & Wildfire Equipment
• Fire Hose & Fittings
• Fire Hydrant Valves
• Fire Monitors
• Foam Water Fire Suppression Systems
• Kitchen Hood Fire Suppression System
• Smoke Extraction Fans
• Ventilation Systems (Natural / Smoke)
• Water Mist System
Our dedicated team of Technical Managers, Service Engineers and Technicians will ensure the highest quality service at all times.
Fire protection systems require regular servicing to Operate at optimum performance to efectively combat fire. Our service teams will regularly test and audit any New – or Existing system to comprise with mandatory standards.
We provide 24/7 – Project Support TEKNO FIRE are on 24-hour standby; ready to undertake emergency repairs to your fire-protection systems and products. Our teams are equipped with self-contained vehicles and mobile technology that enables them to deal with most service problems on the spot.
TEKNO FIRE is a fully licensed and approved Fire Protection Contractor that can undertake the Design, Supply, Installation, Testing & Commissioning, Certifcation and Preventive maintenance on the full range of Fire Alarm, Fire Fighting and Emergency Evacuation Systems.
Our Team comprised of Qualifed & Certifcated Engineers assisted by well experienced Supervisors & Technicians to Execute Installations and Maintenance on a full spectrum of Fire Detection, Prevention and Fire Fighting apparatus from Suppression through hose reels and Extinguishers to Fire.